MontMat - the leather story
There are different trends in the world, but there are things that are timeless, such as leather and handcraft. There have been times when hand-made work was sidelined, but today it has not only a firm place on the market, but it is an article in demand.
The brand of MontMat was created by Dana Crlíková and she is its visionary, creator and face. The history of the brand goes back to 2015, but its early beginnings are much older.
Under the brand of MontMat, the author makes products of leather. The assortment is quite wide-ranging from small things such as key chains to wallets, belts, diaries, book covers to ladies and men's handbags and bags.
History
Dana Crlíková graduated from high technical school in the field of textile technology. Afterwards she went through several jobs in the administration, but they were never in the studied field. At the end of her maternity leave, she got a book about handbag sewing, where was also a chapter about leather handbags. The MontMat brand actually began to form. The phase of getting information about where to buy the leather, how to process it, how to sew it ... has started after reading the book.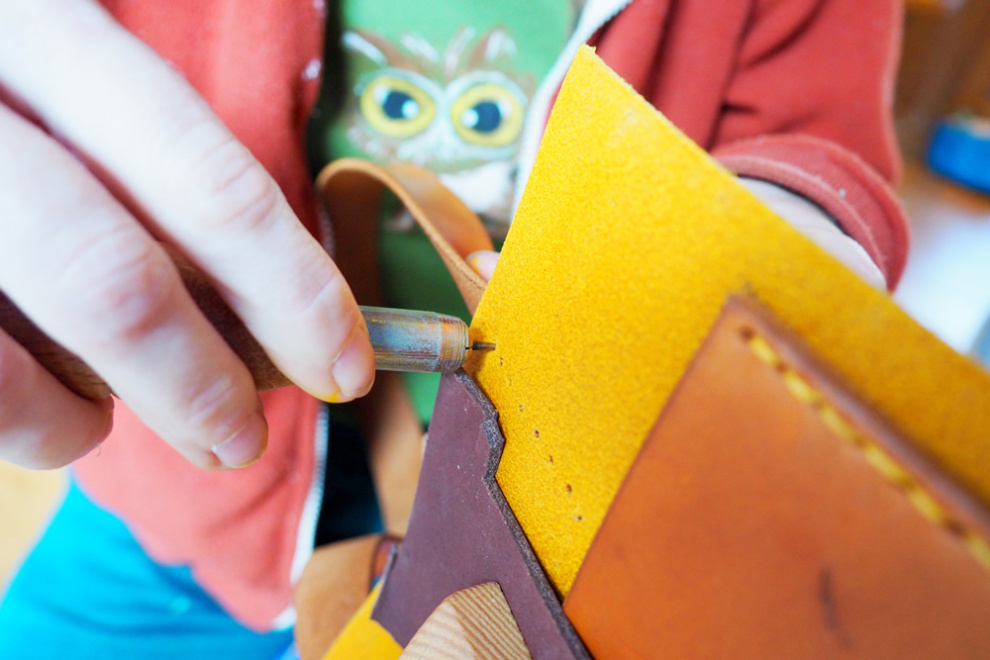 The author of the brand is versatile and does many different art techniques well - painting on t-shirts, silk, glass, working with beads. Working with leather is one of the most demanding art techniques.
The turning moment was the creation of the first leather handbag, which was a combination of many aspects of leather work. The creation of handbags is still matter of the author's heart. The brand name was created by combining the name of her dog Monty and son Matyáš. MontMat. Simple, original.
In the case of MontMat, the blacksmith's mare does not go shoeless - the brand's author has made a purse for herself and it is not the only product she uses in her everyday life.
About business
MontMat is a young brand and therefore returns all the money back to the material and expanding the assortment. It has already found her supporters. Fans and returning customers follow the brand on social networks and occasionally have the opportunity to meet the author at various sales events.
Dana Crlíková found herself in the business. The main reason is that the creative activity, which has always been her hobby, became a source of livelihood. Every day she brings new and new ideas, tests new techniques and moves her products not only in the design forward. The author's joy of making is enhanced by the positive reactions of satisfied customers.
Source: valer.cz, MontMat